Accreditations
Our accreditations for food quality, sourcing and safety, establish Fylde Fresh and Fabulous as a reliable leading supplier of processed potatoes and chips.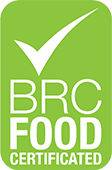 BRC Global Standards
The food division of BRC Global Standards means that you have complete confidence in food safety and the quality of supply chain management. The Standard was developed by food industry experts and only rewards exceptional quality.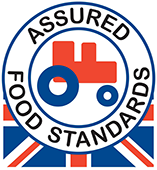 Red Tractor Assurance
The UK's largest food assurance scheme, Red Tractor ensures the food you purchase is safe to eat, fully traceable back to independent farms and produced responsibly from field to fork.

www.redtractor.org.uk