Fylde Fresh and Fabulous have appointed Simon Leaver as their Chief Executive.
A graduate from Lancaster University, Simon has been with FF&F since its inception in 2005 and has covered a wide variety of roles, most recently as Commercial and Procurement Manager.
Simon's role will cover the day-to-day running of the FF&F business, but will continue to be supported by the existing Directors, Colin Bradley, Simon Butcher, David Linton and Victoria Bradley.
"I am excited to be given this opportunity," says Simon. "My aim is to continue to delight our customers with great quality potato products, delivered on time, while continually looking to innovate in a demanding industry sector."
"We are delighted to appoint Simon who has developed his leadership skills and is respected in the industry for his expertise," commented founding Directors Colin Bradley and David Linton. "It allows us more opportunity to explore the next strategic direction for FF&F".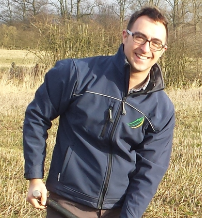 Married to Rachel with 2 young daughters, spare time is mainly devoted to family, keeping fit and following St Helens Rugby League team.